A word about our beautiful new website.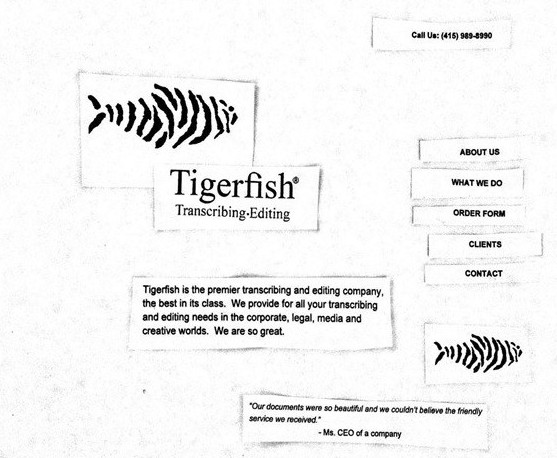 Like most things at Tigerfish, this website is the result of inspiration, hard work, and collaboration.
The initial layout came from Bay Area painter Molly Barker (you can see Molly's original brush and ink illustrations throughout the site). Molly started things off by cutting up some paper and taping it together to sketch out an idea for the composition.
Even though the scissors and tape aspect of Molly's sketch was merely a convenient way of working, something about the look captivated our web designer, David Kerr. David was struck by the possibility of constructing a site entirely out of paper.
I felt that the handmade aesthetic conveyed the spirit of what we're trying to do at Tigerfish: personal attention to detail, real human interaction, a stick-to-it commitment to making things, and making them right.
The three of us worked closely to bring the vision to life. I couldn't be happier with the results. Take a moment to glance around — I hope you enjoy it.
–Adam

See More
Local Color