Transcription Employment
Help us get to know you! Connect with us:


INTRODUCTION TO TRANSCRIPTION EMPLOYMENT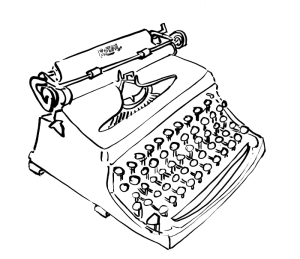 IMPORTANT NOTE: Applications and inquiries for transcription employment are accepted via email only. NO  CALLS, please. Our reception staff cannot answer questions about your application. Applications for transcription employment are reviewed on a periodic basis, and successful candidates will be contacted directly. Unfortunately, due to the volume of applications we receive, you may not receive an immediate response to your application.
If you are a quick typist with a good ear for language and a strong sense of written English, transcribing for Tigerfish can be a way to earn money while working at home (or on the road) with a flexible schedule. Tigerfish has been in business since 1989. While we demand the highest quality of work from our transcribers, we are known for friendliness and flexibility concerning their needs. Many transcribers have been with us for more than a decade. These include stay-at-home parents, artists and writers pursuing creative projects, and people working from abroad as they travel.
Transcription is the rendering of recorded speech into written form. Our clients produce a wide variety of materials, from single subject interviews to focus groups, documentary film footage to corporate research projects, police interrogations to depositions. Different styles and levels of interpretation are called for: absolute verbatim, editing for clarity, or occasionally having to paraphrase specified sections. One thing we have found to be indispensable in a successful transcriber is the ability to write well. Spoken language often takes forms that are subject to a wide degree of grammatical and syntactical interpretation. It is the job of the transcriber to listen for meaning and make intelligent decisions on the best way to render the spoken word in written form.
In order to transcribe for Tigerfish, you must be a U.S. citizen or legal resident. You will need high-speed Internet access (no dial-up), a telephone number where you regularly can be reached, a Windows-based computer (Macs unfortunately are not compatible with the video timecoding software we use), and a copy of Express Scribe transcription software, a free program you can download here. Express Scribe is fine to use for the test and evaluation period, but ultimately if you continue to transcribe with Tigerfish, you will need to purchase a copy of Start Stop's Power Play for Windows Media.
GETTING STARTED
Please download "Tigerfish Transcription Style Guide" and take the time to read it. This is a good introduction to our approach to transcription and the stylistic conventions we aim to employ. Next, we'd like to see a sample of your transcribing. Click here to download an audio file of our test, and save it on your computer. If you do not yet have a means of playing audio files, please obtain Express Scribe as mentioned earlier. The recording consists of three 5-minute segments representing typical transcription material: a focus group, an interview, and a presentation. The segments are separated by a few seconds of silence. Please transcribe each segment according to the specifications described below. Pay strict attention to the transcription style specified for each segment. The three transcripts should be saved in one document, formatted as follows:
Each segment should begin on a new page. At the top of the first page of the segment, place the following:
Your name
File name
Title of segment
So, referring to the Work Order below, at the top of the first page of your transcript you will write:
[Your name]
AFG001 Focus Group
Each segment should take around twenty minutes to complete. Keep track of your time to see if you are, or believe you can be, in this neighborhood; this will help you know whether transcribing will be worth your while, as our clients have strict budgets for what they can afford to pay. Try to strike a balance between crisp attention to detail and unnecessary rewriting – and keep in mind that the work will go faster once you get the hang of it.
WORK ORDER
Transcription Test, part 1
File name: AFG001
File title: Focus Group
Transcription style: Clarity, identify speakers where possible. Identify the person conducting the focus group as Facilitator.
WORK ORDER
Transcription Test, part 2
File name: BMP002
File title: Medical Presentation
Transcription style: Edited for clarity. Identify the speakers, if possible.
Note: Do a little research to figure out spellings of medical terms!
WORK ORDER
Transcription Test, part 3
File name: CAP003
File title: Art Transcription style: Verbatim answers – DO NOT TRANSCRIBE QUESTIONS. PARAPHRASE ONLY when questions asked.
Please save your document as "Transcription Test [Your name]." Email the document as an attachment to inbox@tigerfish.com. No calls, please. The subject line of your email should consist of "Transcription Test [Your name]." In the body of your e-mail, indicate how long it took you to complete each segment of the test. Please include your address and phone number. Feel free to relate any questions or concerns about the task. Your email will look something like this:
Subject: Transcription Test Mary Smith AFG001 0.3 hours BMP002 0.4 hours CAP003 0.3 hours
Please also send us a brief note describing yourself as a writer, what you like to read, your educational background and relevant experience. Thank you for your time and interest in Tigerfish.